Expertly Use Windows 10 New My People Feature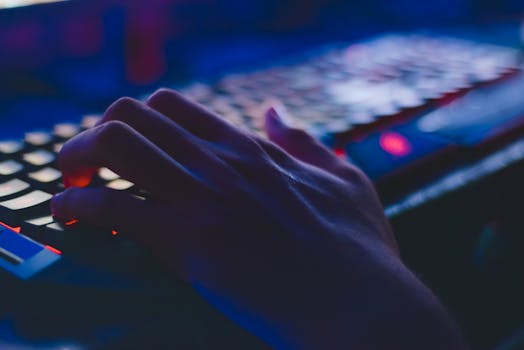 A new feature on Windows 10 taskbar, My People, allows you to community straight from the taskbar with your contacts. Users get a smooth communication experience that merges with multiple platforms, such as Skype and email.
Learn how My People is set up, organized, and expertly chat with your pinned contacts in moments.
Enable
The My People icon should be located on the right side of the Taskbar. If not, right-click on the Taskbar and select Show People Button.
My People can also be enabled by navigating to Windows key + I > Personalization > Taskbar and push Show contacts on the taskbar to On. Other options you can select here are Play a sound when a My People Notification arrives as well as Show My People notifications.
Connect
Select My People icon to open. On top, you'll notice People and Apps. Select Apps to begin.
Default Apps that My People supports are People, Skype, and Mail. Other apps that you have installed and are supported appear here as well. Keep in mind, the contact integration of the My People app itself supports such things as Outlook and Google.
Apps that are not connected will show Click to connect this app. Follow on-screen instructions for each app to allow My People to show your contacts.
Pin
You are able to pin 1-3 of your contact onto the Taskbar. Additional pinned contacts are located in a list of My People.
To begin, select Find and pin contacts. Here, you'll find your contacts from all your supported apps, listed alphabetically. Use the Search field to locate a contact quickly. Pinned contacts appear automatically next to the My People icon on the Taskbar.
To unpin a contact, right-click their icon and select Unpin from the taskbar. If more than 3 contacts were previously pinned, the unpin contact will be replaced with another one that you had pinned.
Add and Combine
You can easily add contacts not already listed by selecting the three horizontal dots and select a New contact. You'll be instructed to choose a default account to save the new contact. Enter all the new contacts details, such as Name, Email, and Mobile phone and then hit Save to finish.
Duplicate contacts can be combined due to them saved in more than one service. To combine, locate the contact on the My People list and hit Combine duplicate contacts for this person to see all the apps you have in common. Or, hit Find contacts to combine located on the contact card.
Use
To use, select a contact's icon and choose the application you wish to use for communications with them, such as Skype to chat or Mail to email. Your preference of communication with that contact is remembered but it can be easily changed. The chat window can be easily moved around your screen by click and drag.
Now you can easily and quickly chat with your contacts from various applications with just a few clicks.