Monthly Archives:
January 2018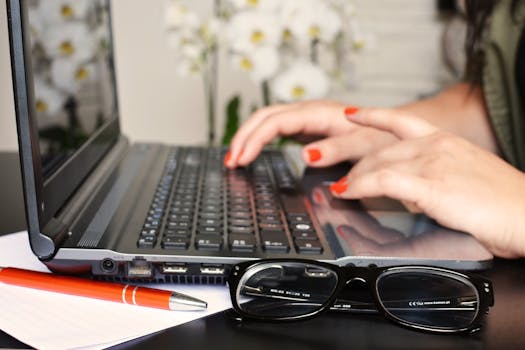 If you just purchased a new Windows 10 personal computer or have had your PC for some time, all the awesome apps you need can be found at the Windows Store. Here are the best apps for your Windows 10 personal computer:
Awesome Tube
Windows 10 may not have an official YouTube app, but there is still a way for you to enjoy all your beloved videos in an app. Browse popular videos or save them for late with Awesome Tube. This standalone app also features picture-in-picture that allows you to continue to watch the currently playing video in a small frame while you search for additional videos.
Upload your own creations as well straight through the apps. Awesome Tube is Free for your personal computer.
Readit
Many people utilize Reddit to meet new friends who share the same interests, to receive their daily news, or just to get some laughs. Readit is an app featuring an almost flawless UI. The left side of the Readit frame is where posts are listed, and the right side is where the posts you want to read are displayed, including comments. Search and post in subreddits easily with the pop-out sidebar.
Readit is Free
Instagram
For uses of Instagram on their smartphone, you will instantly be familiar with the Windows 10 Instagram app. Browse your feed by scrolling or swiping, search for new contributors, see the many likes you have received, and manage your profile.
Instagram is Free
Microsoft To-Do
Microsoft To-Do provides users with a simple interface to easily organize everything. Add and name your own personal lists, and keep everything sorted based on date, name, and completion. With the apps My Day feature, you can focus on specific important tasks, resetting at the beginning of each new day. Microsoft To-Do suggests tasks that are recognized as being regularly completed as well.
Furthermore, users have the ability to sync Outlook with Microsoft To-Do, allowing them more control when multi-tasking. This app also syncs with your phone to let you stay organized when on the go. Also included, reminder notifications, due dates, and notes.
Microsoft To-Do is Free
Netflix for Your Personal Computer
Netflix has something for everyone. In addition to the hit movies and TV shows included on Netflix, users will fall in love with the many incredible original series available. No need to open your web browser with this intuitive Windows 10 app.
Netflix app is free to download with plans starting out as low as $7.99.
Visit Windows Store to search and download these best apps for your Windows 10 personal computer.
Ensure your data is protected by backing up the data today! Likely you've heard some of the many horror stories surrounding the loss of important data, such as work documents or a school thesis paper. With the numerous options available, backing up your data is no longer a complex task. One effective way we recommend is using a cloud storage service to backup your computer.
Files to Backup on the Cloud
It is not necessary to backup every app, folder, file, etc., only personal data files need to be backed up. Personal data files include photos, documents, music, videos, presentations, and spreadsheets. Any file personally created or obtained by you and wish to keep.
System files do not need to be backed up when using the cloud. Two features built-in Windows is Factory Reset and System Restore where recovering from errors and system files backup takes place.
Apps should not be included in your backup and can be quite large. If possible, make a backup of only the configuration files. In most cases, simply replace the configuration files when/if you reinstall an app. Keep in mind, however, configuration files are not located in the same place for all apps.
Google Drive to Backup Your Computer
Backup and Sync introduced by Google allows users to choose which folders to backup to Google Drive. Thanks to this flexibility, Google is one of the more popular options for the cloud data backup service.
Google allows a substantial amount of 15 GB of storage with their free plan, $2 monthly for 100 GB, $10 monthly for 1 TB, or $100 monthly for 10 TB.
To use Google Drive to backup files, simply install and launch their Backup and Sync utility. Next, pick which folders you wish to keep backed up. Choose as many as you wish by using Choose Folder. Select the folders you also wish to sync with your computer.
Dropbox or OneDrive to Backup Your Computer
Dropbox was not specifically designed for storing data backup but can be used as well. A special "Dropbox" folder is created and only files contained in this folder are synced to Dropbox servers. To back up any file located outside this special folder, it must be copied by hand. 2 GB of space is available with their basic plan. However, to have enough space, you'll want to purchase the Plus plan with 1 TB for $9.99 monthly.
Download and install Dropbox if you don't already have it. After creating and signing in with your Dropbox account, make your way to %UserProfile%/Dropbox to locate your folder. Add any folder or file to your Dropbox cloud and syncing will automatically begin. To access files, go to Dropbox website.
OneDrive is similar to Dropbox. However, 5 GB is available with their free plan, $2 monthly for 50 GB, or with an Office 365 Personal Plan you receive 1 TB for $7 monthly.
Install OneDrive if you don't have it yet and sign in to your Microsoft account. Make your way to %UserProfile%/OneDrive to access your OneDrive folder. As with Dropbox, OneDrive automatically begins syncing when files are added.
There are many backup ways but it is important that you backup for the health, life and benefit of you and your computer.