Monthly Archives:
November 2017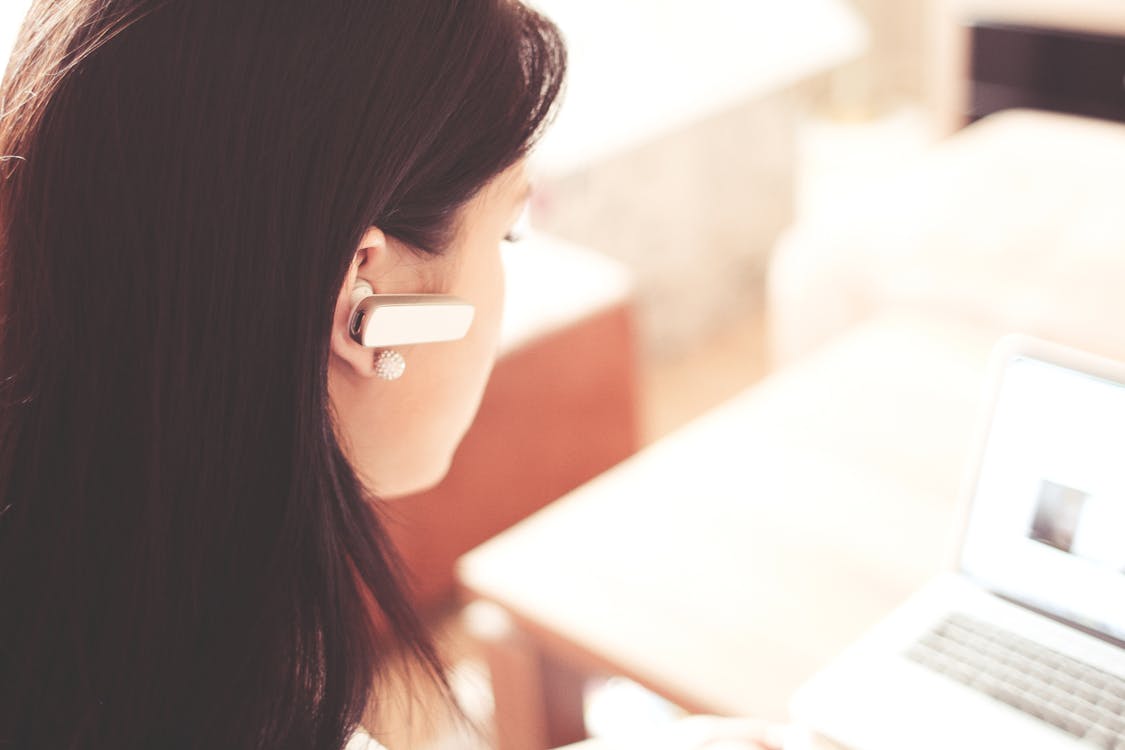 Bluetooth technology allows users to connect devices wirelessly to a Windows 10 computer. Without the use of USB ports, devices such as keyboard and mouse can be added. Many smartphones can be connected wirelessly through Bluetooth for the use of the computers internet access. Bluetooth technology lets users remove much of the clutter from their desktop by connecting.
Set-up Bluetooth to Computer, Tablet, or Laptop with These Steps:
1. Be sure the Bluetooth device is powered on and ready to pair
The majority of Bluetooth devices are equipped with an ON/OFF switch. However, it is slightly more difficult to tell the Bluetooth device to begin pairing. In some cases, flipping a switch is all that is needs to be done. While others require the user to hold a button down until a light begins to flash.
The Bluetooth device is ready to be paired with another, such as the computer when you notice a flashing light.
2. Start>Settings>Devices
Select the Start button on the personal computer, choose Settings, and select the Devices app shown in the computer settings. A list of devices currently installed is shown on the Devices page.
3. From the left side of the Devices app page, select the Bluetooth option
The personal computer quickly starts to search for any Bluetooth devices located in the nearby vicinity that you want to be connected, otherwise known as paired.
If the device you want to be paired fails to appear, return to Step 1 to ensure the Bluetooth device has been powered on and is ready to be paired. Many devices power themselves off after thirty seconds of waiting to pair and may need to be ready again.
4. Select the name of the Bluetooth device when it appears beneath the Add a Device button
5. If necessary, enter the Bluetooth device's code while also selecting the Pair button if requested
This is when setup may become slightly complex. Due to security reasons, you are required to prove that you are not a stranger attempting to hack and that you are, in fact, sitting in front of your personal computer. However, to prove your innocence, many Bluetooth devices use somewhat different strategies.
In some cases, users are required to enter a passcode into both the personal computer and the Bluetooth device. Usually, the passcode is located in the devices user's manual. The passcode must be entered quickly to ensure the other device is still waiting.
Some devices, such as Bluetooth mice, require a small push button located on the underside to be held in during this step. Sometimes, cell phones require users to select a Pair button when identical passcodes appear on both the cellphone and computer.
When unsure, type 0000 and hit enter on the keyboard for a universal passcode.
The name and icon appear in the Setting app once a Bluetooth device is successfully paired.
Make sure to check out some more useful Windows 10 tips to make your PC continue to run strong while giving you even more productivity.
The old days when only a desktop computer was sufficient enough for PC gaming is long forgotten. For years, personal computers have been the ideal place to game. Gaming laptops offer a number great options for both the casual and mobile gamer. The following list of the top-gaming notebooks can help you find which suits all your needs.
Alienware 17 – From $1299
Alienware 17 bundles a huge 17-inch screen, a sexy astronomical chassis, and a brutal gaming performance into a robust package that is perfect for any gamer in virtual reality. To ensure you get the best gaming experience, configure it with the Nvidia G-Sync 2560 x 1440 display as well as a PCIe SSD. You will still be able to game in VR or at high setting if you choose GeForce GTX 1070 or 1080 GPU.
OS – Windows 10 Home
CPU – 2.9-GHz Intel Core i7-7820HK CPU
Hard Drive Size – 1 TB
RAM – 16 GB
RAM Ungradable to – 32 GB
Display Size – 17.3
Highest Resolution – 2560 x 1440
HP Omen 17 – From $1899
HP Omen 17 is the latest entry of HP's Omen laptops and offers a 17-inch gaming machine with an extreme and welcomed redesign. Omen 17 exhibits a daring fresh look that is sure to please. HP has combined the GeForce Nvidia GTX 1070 GPU, a ridiculously fast SSD, as well as the tough Intel Core i7 processor. The end result is a gaming laptop capable of supplying an extraordinary performance whether you are gaming or just browsing the web.
OS – Windows 10 Home
CPU – 2.8-GHz Intel Core i7-7700HQ processor
Hard Drive Size – 2 TB 5400 rpm SATA
RAM – 32GB
Display Size – 17.3
Highest Resolution – 3840 x 2160
Razor Blade (2017) – From $1899
The Razor Blade (beginning price at $1899) just received more power. This gaming laptop made the leap to Kaby Lake, the 7th-generation of Intel's line of processors. This power-up promises greater performance as well as power efficiency. Combine Kaby Lake with Nvidia Pascal VR-ready GPU; stunning display, gorgeous keyboard and a chassis that is sleek and lightweight; and the end result would be one of the thinnest, powerful gaming laptops on the market. Whether using the Razor Blade to game or work, you will be ready to take on the best.
OS – Windows 10 Home
CPU – 2.8-GHz Intel Core i7-7700HQ
Hard Drive Type – PCIe SSD
Hard Drive Size – 256 GB
RAM – 16 GB
Display Size – 14
Highest Resolution – 3840 x 2160
Gaming Laptops for All Your Needs
Depending on your needs and your budget, you can end up with a gaming powerhouse ready to take care of all your gaming needs. Of course, here at IQ Computer Services, we can always build a brand new gaming computer or laptop with the specifications you'd like it to have. Speak with us today to learn even more!